HL Pharma is the Australian exclusive distributor for a large number of products.
Appointed by international manufacturers, HL Pharma understands the complex requirements necessary to manage the distribution of pharmaceutical products throughout Australia.
For more information on this or any of our products, please contact us.
Send an enquiry
---
For more information
WomanCare Global - Manual Aspirator and Cannulas (IPAS)
HL Pharma is the Australian and New Zealand distributor of this TGA licensed product for uterine aspiration/evacuation in obstetrics and gynecologic patients for treatment for incomplete first trimester abortion and endometrial biopsy.
Effective method for uterine evacuation.
Safe and easy to use
Small, inexpensive, and portable
Ideal for performing procedures in emergency rooms and the outpatient settings
Ideal for settings with space constraints
Available as a kit or individual components
Clinically proven safe and effective with low complications for 40 years
For more info about WomanCare Global, please visit https://www.hpsrx.com/mva-products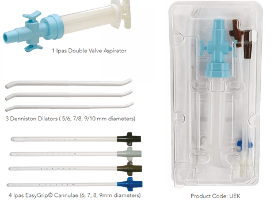 Contact us to order today.