HL Pharma are medical distributors that specialise in sourcing unlicensed medicines and pharmaceutical products unavailable in Australia.
Send an enquiry
---
Contact HL Pharma today to discuss your requirements.
Need a product? We can help sourcing products unavailable in Australia
HL Pharma has over 30 years of experience in sourcing products worldwide to meet the needs of medical professionals. From out-of-stock issues, market shortages, unlicensed medicines, or pharmaceutical products simply not marketed in Australia, HL Pharma will provide a solution for you.

These products can be supplied under The Special Access Scheme (SAS), Authorised Prescriber Scheme (AP), Clinical Trial or Section 19a Approvals.

HL Pharma source and supply through our worldwide network, unregistered medicines and specialist medicines that are not accessible in Australia.

We provide access to regulated pharmaceutical markets with approved suppliers.

HL Pharma only sources products from licensed manufacturers and/or licensed pharmaceutical wholesalers. We have relationships with companies in the UK, France, Spain, Italy, Portugal, Germany, Belgium, the Netherlands, Switzerland, Sweden, New Zealand, Canada, the USA, India, Malaysia, Japan and Singapore.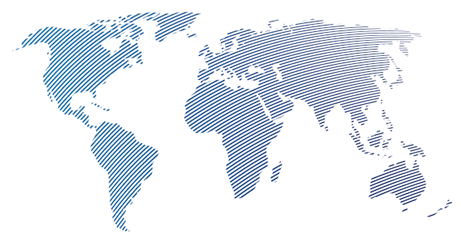 Looking for market entry in Australia?

We provide international companies, manufacturers, and wholesalers the assistance necessary with product sponsorship, TGA product registration, market entry and distribution onto the Australian market for unregistered/unlicensed medicines and medical products.
HL Pharma can act as your licensee in Australia and provide distribution, storage, and logistics services handling product regulatory requirements.
Managed access programs
When patients with serious life-threatening diseases and conditions require medical products not yet approved or available in Australia, HL Pharma can manage your requirements.
When you have products with compassionate care requirements, whether for central or remote destinations and/or with specific temperature control requirements, HL Pharma can manage your compassionate access program for you.


Clinical and Post Clinical Trials
HL Pharma can manage all your requirements for the continuity of supply to patients completing clinical trials and provide ongoing support facilitating these requirements with expertise in management and specialised temperature controlled supply, storage, and distribution of all clinical trial products.

Need specialist distribution?
With licenses for Schedule 2, 3, 4, 8 and 9 and all temperature controls, HL Pharma is well equipped to handle your products. Delivery is provided by 1 - 2 day courier service and full GDP (Good Distribution Practice) cold chain services are provided for temperature sensitive products. HL Pharma is delivering to Hospitals, Pharmacies and Health Professionals daily throughout Australia. Storage is provided by our sister company BS3.

We provide full service tailored supply chain solutions for the storage and distribution of a wide range of pharmaceutical products through our sister company BS3.

Providing specialist temperature-controlled logistics, distribution & storage.