HL Pharma specialises in sourcing and supply of products that are unlicensed in Australia. These products may not have TGA registration or it may be an Australian product with supply issues. These products are usually supplied under The Special Access Scheme (SAS) or Authorised Prescriber Scheme (AP). Other pathways to supply include via Clinical Trial Supply.


Send an enquiry
---
For more information
LymphoseekⓇ is licensed in Australia by HL Pharma under agreements with Navidea Biopharmaceuticals USA.
LymphoseekⓇ is used for lymphatic mapping, lymph node biopsy and diagnosis of metastatic spread to lymph nodes for the staging of cancer.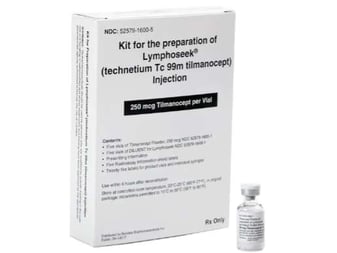 LymphoseekⓇ stock in Australia is currently unavailable.
Contact us for information on obtaining this product.