Lymphoseek - TGA Licensed Products
HL Pharma is the Australian exclusive distributor for a large number of products.
Appointed by international manufacturers, HL Pharma understands the complex requirements necessary to manage the distribution of pharmaceutical products throughout Australia.
For more information on this or any of our products, please contact us.
Contact us
---
To order or for more information
Lymphoseek - Tc99m Tilmanocept
LymphoseekⓇ is licensed in Australia by HL Pharma under agreements with Navidea Biopharmaceuticals USA.
LymphoseekⓇ is used for lymphatic mapping, lymph node biopsy and diagnosis of metastatic spread to lymph nodes for the staging of cancer.
Lymphoseek (tilmanocept) is a remarkable molecule with many advantages for lymphatic mapping and sentinel lymph node biopsy in melanoma and oral cancer. Read the latest research here published from the Royal Australasian College of Surgeons.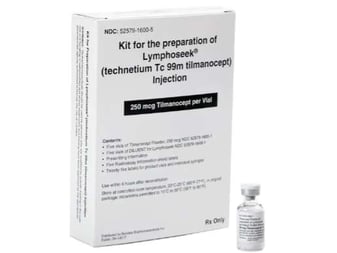 LymphoseekⓇ stock in Australia is currently unavailable.
Stock is available overseas and can be obtained by HL Pharma under the Special Access Scheme.
Contact us for information on obtaining this product.